Use Validos to Match with Utility Industry Peers
Validos.com is a first-of-its-kind B2B connection platform for utilities and providers that helps connect and match you with peers, solutions, and events
Upgrade your search today with Validos!
Looking for the perfect provider and solution for your utility needs? Simplify your RFx process with streamlined documentation, customizable templates, and expert collaboration. With powerful evaluation capabilities and detailed reporting, Validos helps you make smart decisions, save time, and improve your procurement experience. 
Everything You Need To Know In One Place For Utilities
Validos.com is the largest single source of information for utilities and providers that serve them. Validos brings together utilities and providers that service utilities to make it easy to connect, collaborate, and find information to help make your job easier. Utilities can even create a digital RFx to request and evaluate technology and services.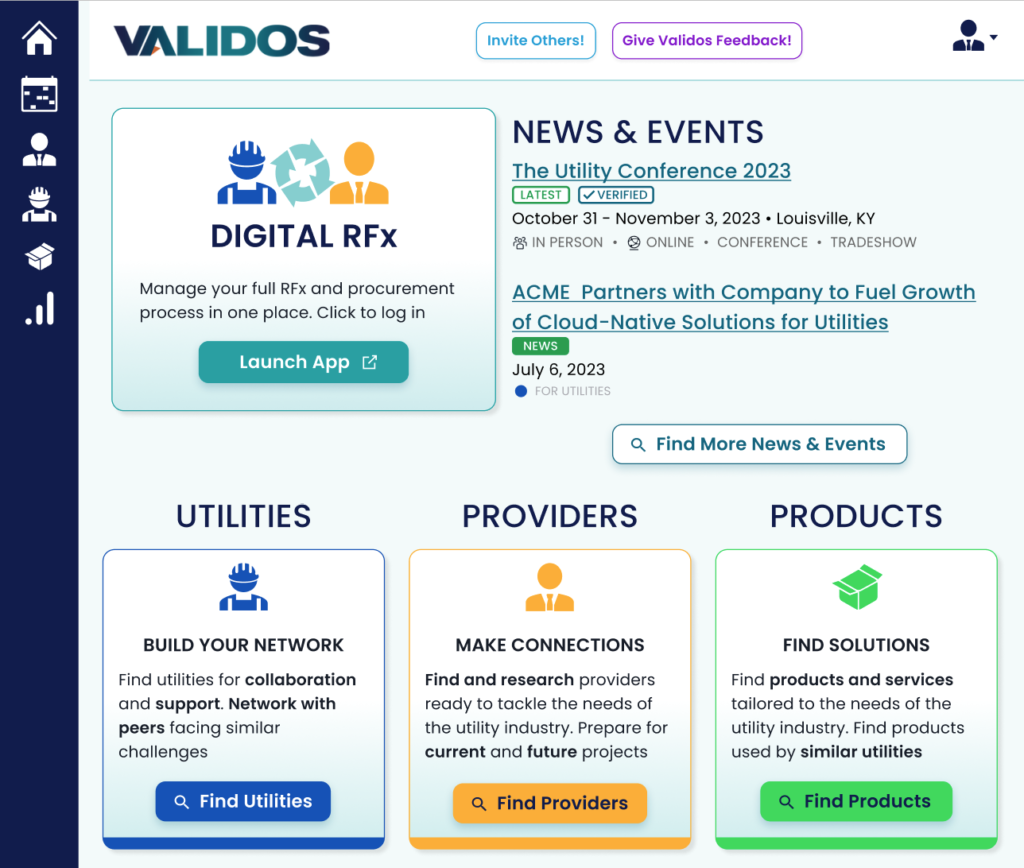 "We've designed Validos.com to be a secure, trusted B2B connection tool that benefits both utilities and providers. Validos is the tool that makes connecting easier for utilities, associations, technology companies, service providers, and consultants."
Match with Utilities Like You
Connect effortlessly with like-minded utilities in North America through Validos. Our platform intelligently matches you with similar companies based on the information you provide, simplifying collaboration and making networking a breeze. The higher your affinity score, the better the match. Join Validos today and unlock the power of seamless connections!
Validos.com is a tool built to make connecting with industry experts and finding information relevant to you easier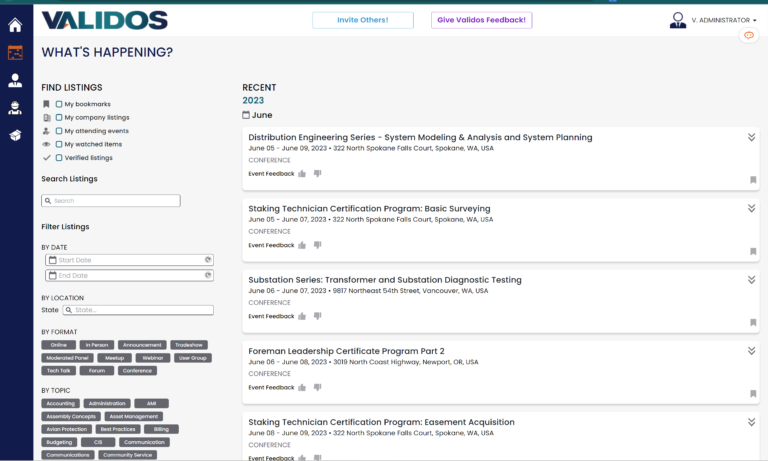 Find events and announcements that interest you.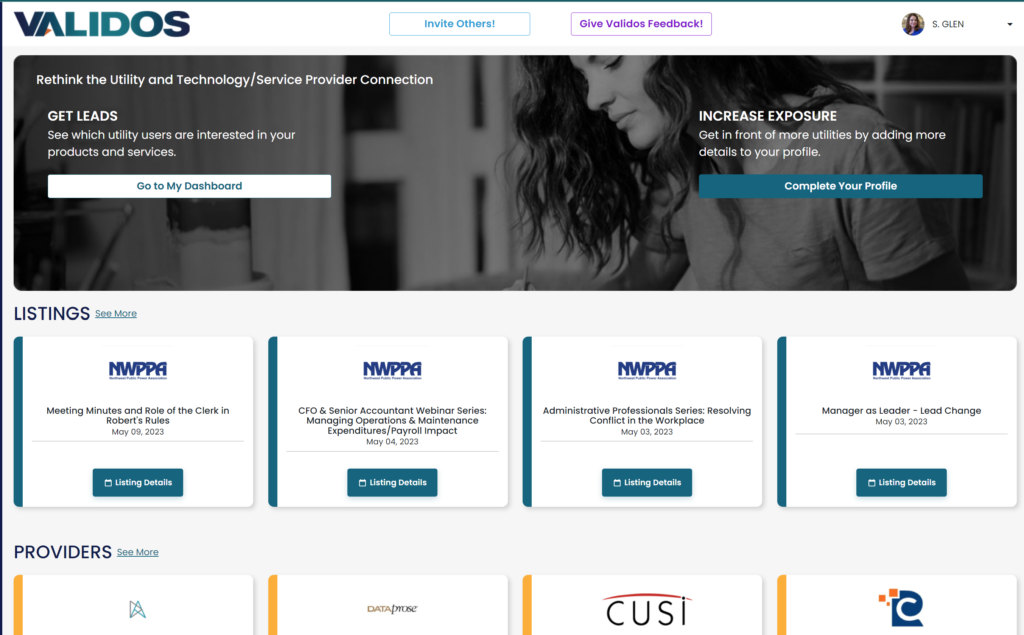 See what people are doing on Validos.com.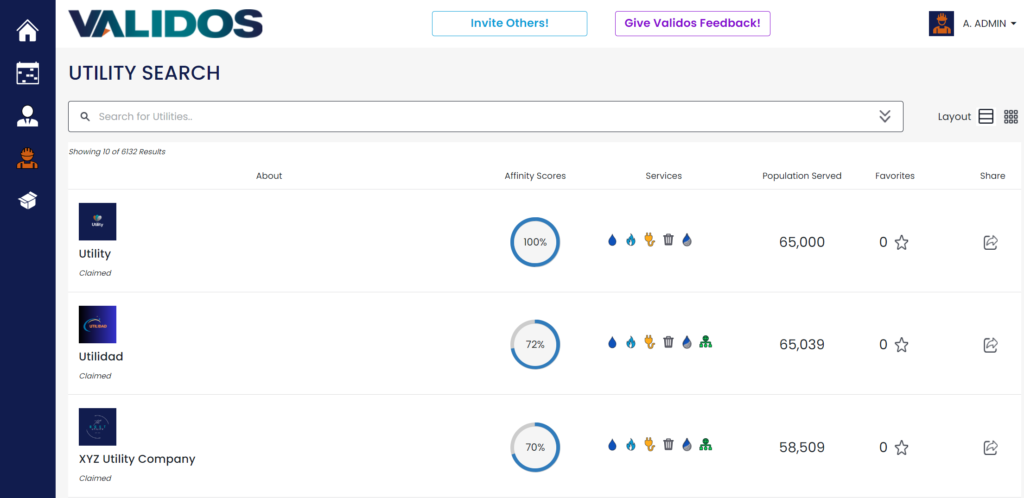 Find utilities and learn more about what providers they work with.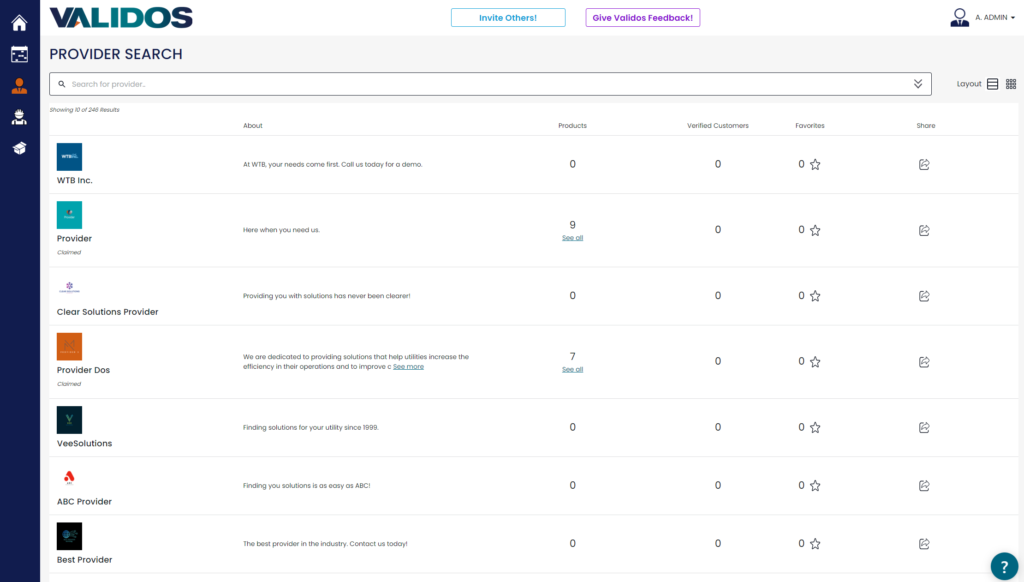 See what people are doing on Validos.com.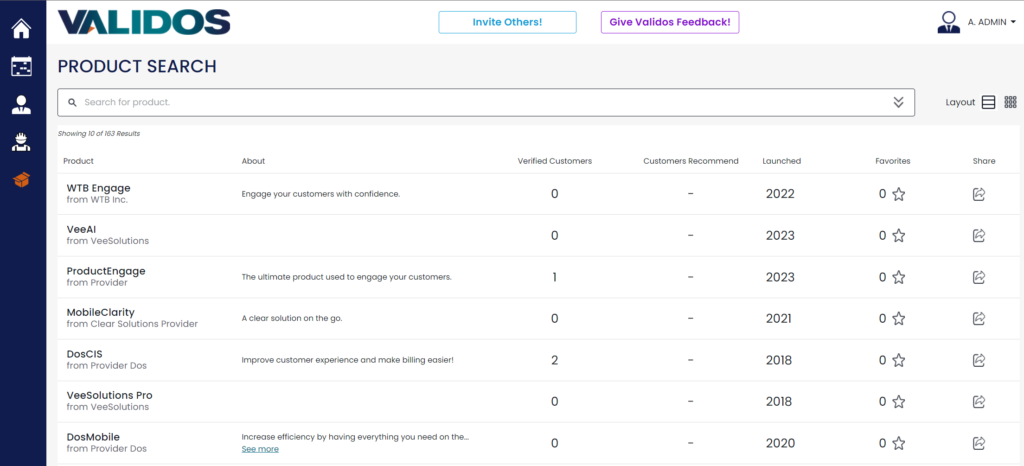 Find providers to partner with.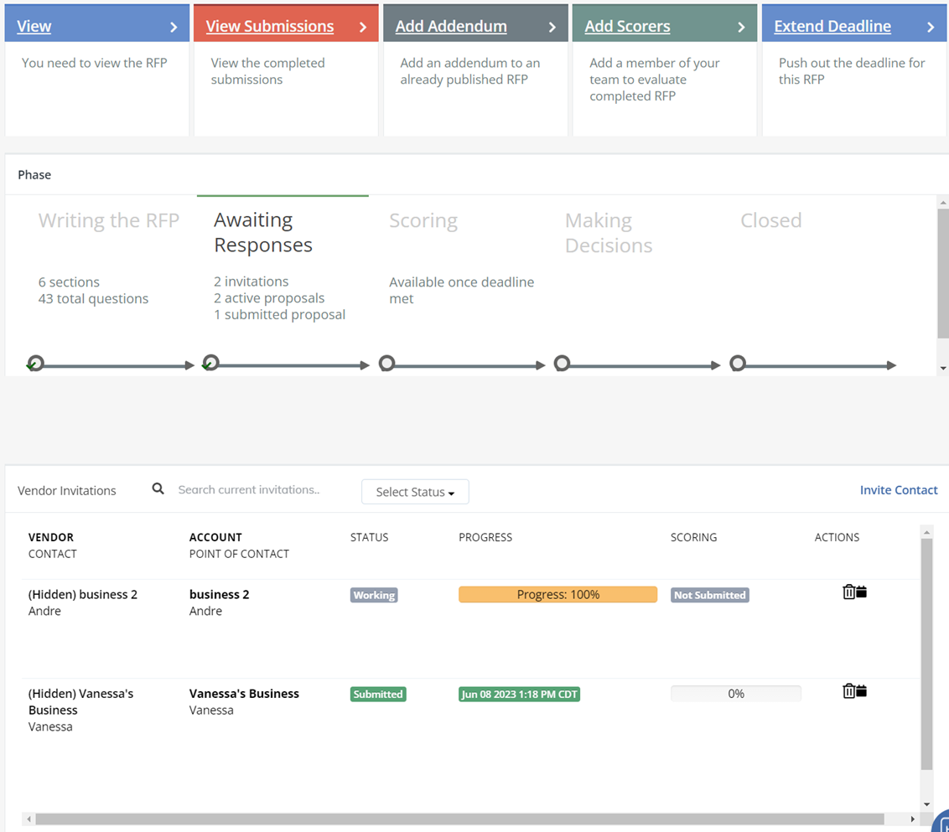 Find solutions to enhance and improve your business.
Designed for both utilities and providers
Providers are able to share content securely with utilities and utilities in turn can streamline their research for solutions
Why People are Using Validos.com?
Your website is seriously awesome! I love how easy it is to find what technology and consultants other utilities use, and the layout is super cool. Overall, I just really enjoy using your website and it's definitely my go-to for when I need to find new solutions. Keep up the great work!
Validos.com is easy for me to promote what we are doing at Consolidated Mutual Water Company and connect with other utilities.
We just went through a selection and evaluation for a new CIS/utility billing system. If Validos.com was around 12 months ago we would have saved months of research trying to find all our options and see what utilities use their products.